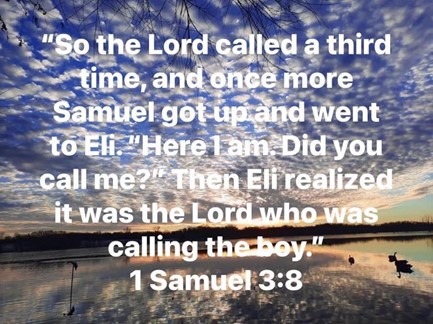 Have you ever struggled to find the will of God for your life? I certainly have. Have you ever felt like a failure with God? I have. Have you ever struggled trying to hear the voice of God? I know I most certainly have. Sometimes it's difficult for us to learn what is God is telling us. Sometimes it is not very clear. Other times it is obvious. There is no doubt.
Years ago I was in my last semester of finishing my Bachelors of Science in Psychology. But I did not feel the pull to go to graduate school. And that was pretty necessary at that time to have a career in that field. One day I was in my old high school gymnasium filming a commercial for seatbelts. And I just felt like I was being told to go into coaching. So I began praying right there for God and let me know what he wanted me to do. That night I got a phone call from a woman that I did not know. Asking me to coach their high school basketball program. Pretty obvious what God was telling me. So I coached for 28 years.
Other times he hasn't been quite as clear. As a matter of fact, sometimes he delayed his desires for me. In late 2016, and going into early/mid 2017, Barbara and I were trying to figure out what God had in store for us to do. He wasn't showing us. So we learned that it was during that time he was preparing our hearts for what was ahead. We continually prayed for wisdom on where he wanted us to serve. We had left a ministry that we absolutely loved being a part of. When that door closed, it broke our hearts. We didn't know why at the time. But by the end of 2017, it was clear. It took those several months of listening to the silence. God was speaking to us. But in a quiet way. Once we realized where he wanted us to serve, Charlie 22 Outdoors was born. God wants to speak to you. And he will. Sometimes it is through silence. Either way, it's up to us to discern what the plan is. And when we do, his glory will be revealed through us to others. How awesome is that!