Operation Furbearer applications are due this Friday, January 6. This is our first time doing a trapping event. We are excited about this new opportunity.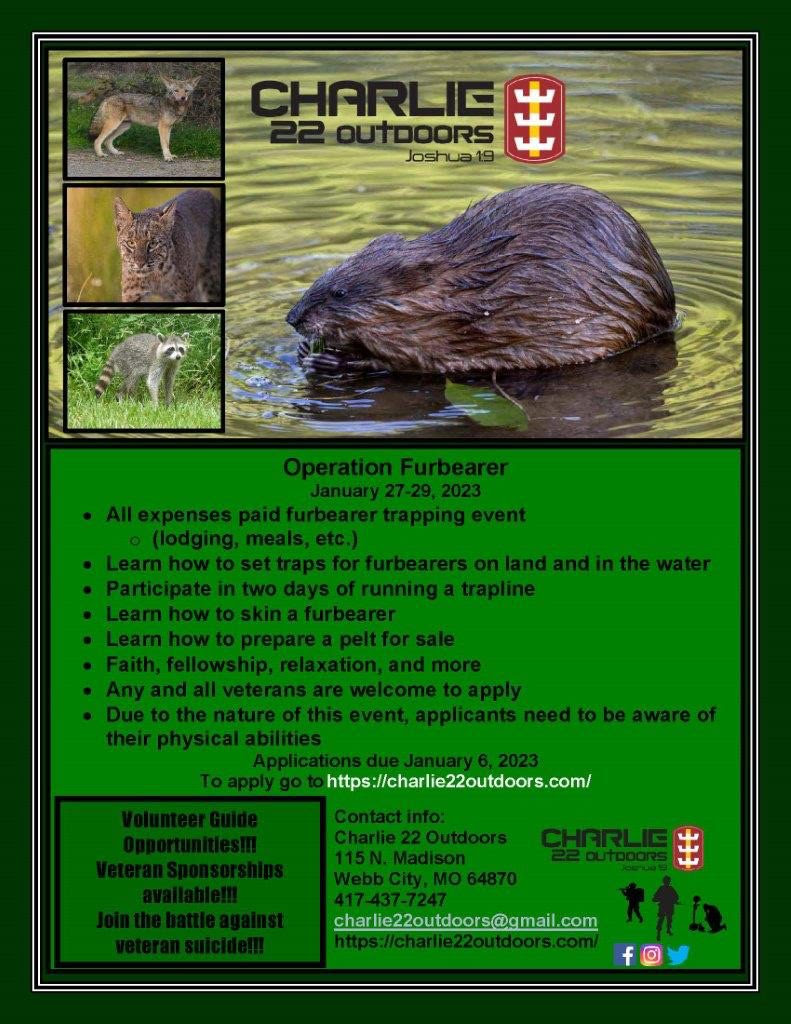 Squirrel-Palooza!
The Charlie 22 Outdoors Squirrel-Palooza (Squirrel derby) is Saturday, February 4. Get your teams together.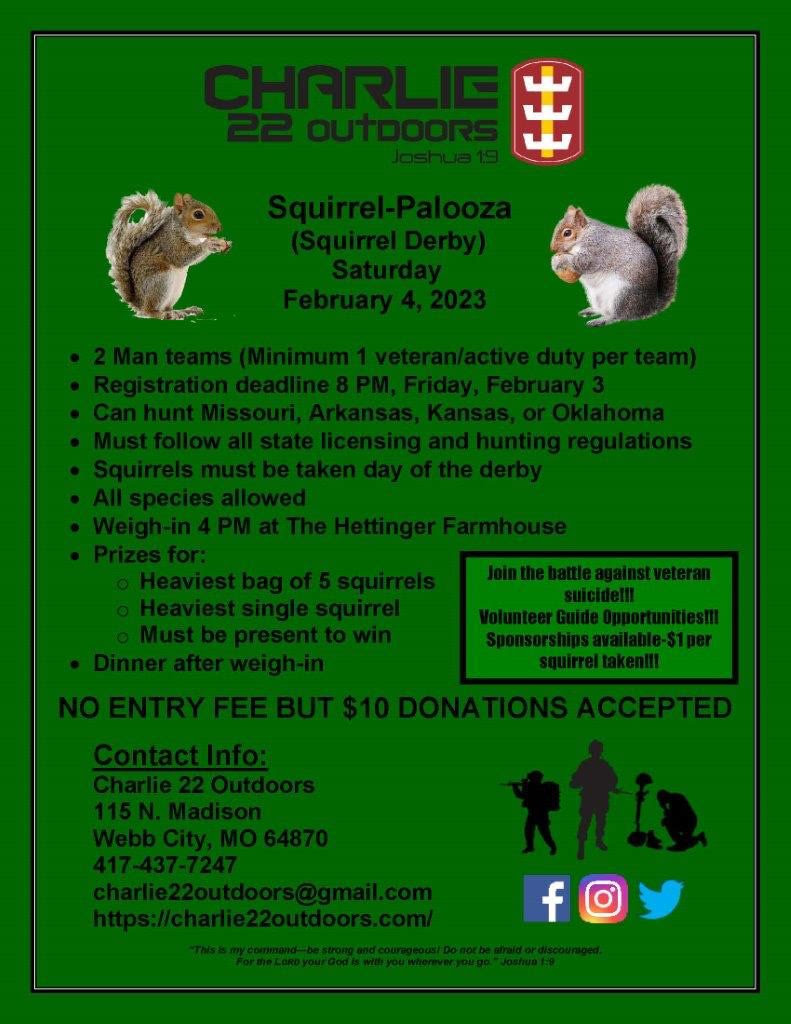 All Call for Volunteers!

We have been invited to two different expos coming up soon.

Albers Marine Fishing & Hunting Show. January 28-29. Pittsburg, Kansas. Set up Friday.

Oklahoma Tackle, Hunting, and Boat Show. February 10-12. Pryor, Oklahoma. Set up Tuesday, Wednesday, or Thursday.

We will be passing out information about the ministry. Selling gear as well. We need someone to set up, man, and tear down the booths.

The ministry can cover all expenses including travel, lodging, and meals.

If you can help out with either of these, please contact me on my phone 417-437-7247 or email Charlie22outdoors@gmail.com.

We love you all and we thank you for your support.